There are several ways to help us :
– Make a donation –
SUN BEAR OUTREACH is a non-profit organisation that funds its projects with donations from individuals and foundations. We have no religious or political attachment, nor any commercial intentions.
100% of your donation will go for the bears, because Sun Bear Outreach has no running costs. All people working for SBO do so on a volunteer basis and we don't have any office expenses.
In the name of the bears, thank you very much for your support.
Paypal
Use the Donate button (on the right of each pages of this website).
By check to
Aider les Ours / Sun Bear Outreach
Les Alluets
21 360 Montceau Echarnant
France
By direct bank transfer
If you wish to make a direct bank transfer please contact us by filling in this form and we will provide the information.
By 1% for the Planet
Sun Bear Outreach is a member of 1% for the Planet and is very happy to receive your donations in this way.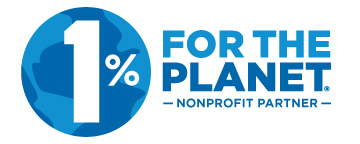 – SHOP –
– Raise awareness –
Share the link of this website with your friends and family !

and learn more about sun bears:
Learn more about the industries fuelling deforestation in Indonesia and avoid being a part of forest destruction in your daily consumer habits:
– Otherwise –
We are open to all forms of support. Please don't hesitate to write us by filling in this form or by writing to:
Aider les Ours / Sun Bear Outreach
Les Alluets
21 360 Montceau Echarnant
France